Four kinds of templates for Page Turning Maker software
Today's blog post aims to introduce four kinds of templates for Page Turning Maker software to everybody. As we know page turning Maker software is exactly awesome to help convert various digital documents into stunning page turning books with 3D page flip effect and sound so that those books can be viewed in a cool way. To create attractive and excellent e-book, e-magazine, software offers four kinds of templates selectable to be applied to page turning book design. With these templates, you can easily generate different styles of book to display your works. And next I will tell you what the characteristics of different template styles are.
Classical template
With classical template, you are enable to display your page turning book in a simple and plain way. Your book will be decorate with mere background, sound and intuitive toolbar so that it maximize the presentation of original appearance of your document.
Float template
The float template is the most flexible one, providing most customized options for users to define their page turning book, such as inner background, outer background, book title and various button settings, etc. With float templates, you can feel free to design as your will.
Spread template
Compared with other three template types, spread templates show most functionality options in the page turning book display window. You can add various button to the toolbar and templates allows to show the thumbnail of your book.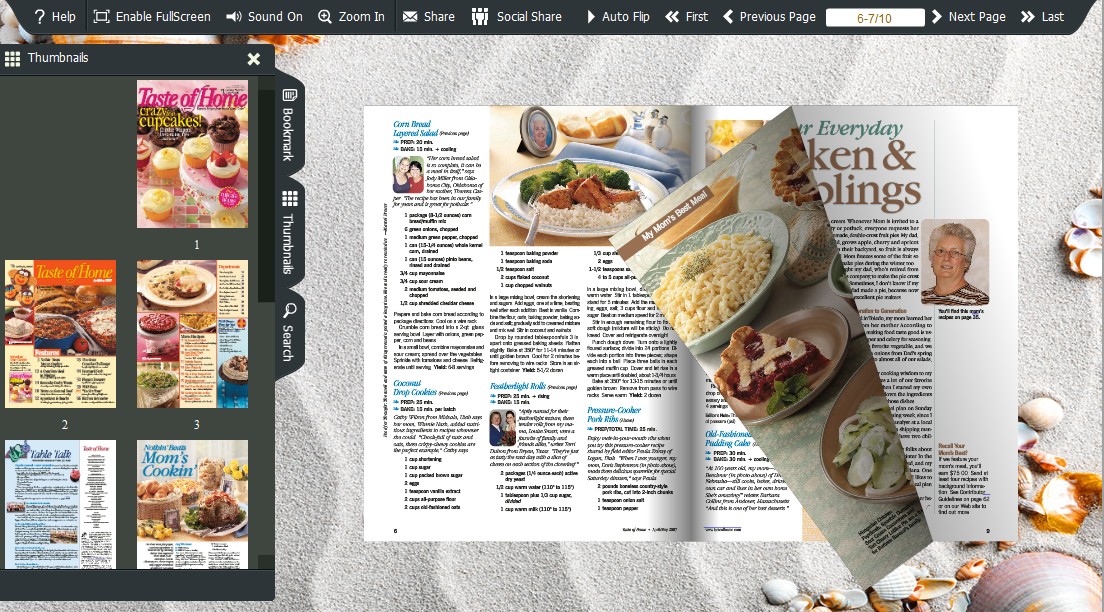 Neat template
The neat template shows only a few functionality buttons in the display window and allows to show the thumbnail. Moreover it enable you to insert your own picture as the book logo.
You can free download Page Turning for PDF to apply those templates to create your own page turning book, or view more examples.
Have a free try on Page Turning Maker:
>>Page Turning Pro for PDF Mac
Learn more...