$99
For Windows 7, Vista, XP

Page Turning Printer
Helpful Printer Assistant use for print pages and publish to Flash!
Page Turning Printer converter, as a virtual printer and real Flash Printing Maker, is a useful printer assistant that helps you making a flip book from all your printable documents.
Various output formats for your choice
Sharing Flash Printing book via E-mail
Manual and Automatic Display modes to choose
Full-text search feature setting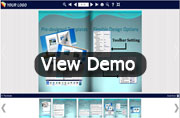 Flash Player 10.0+
Why Use?
Features
Screenshot
How It Works
Page Turning Printer converter, as a virtual printer and real Flash Printing Maker, is a helpful printer assistant that allows you making a flip book from all your printable documents. With the affordable and automatic converter, you can output Flash Printing book with online and offline output types, used for online and offline. All features on Page Turning Printer can be easily operated. Moreover, you are able to add password for Flash Printing book to prevent unauthorized access. Free Download and have a try!
Here are many reasons to choose Page Turning Printer, which is designed for making a flip book. All analysis as follows:
A virtual printer and real Flash Printing Maker

Page Turning for Printer software, enables users print all printable files and making a flip book in one application. As a virtual printer, it helps you to print all printable documents. You just need to click "print" command and choose one of the printer styles. As a real Flash Printing Maker, it enables you to making a flip book by click on "Convert" button directly. The layout, hyperlink, and images of your printable documents can be great preserve on Flash Printing book.
Multiple output formats

The page turning software supports different output settings for you to use before converting.
*.html format - once you choose this type and convert into page turning book, the relevant file will be show on your window's desktop. You can post to your website and share with your website audience.
*.zip,*.exe formats - if you have to go to some place without internet, you can make a flip book with zip format.
Burn to CD - provides you with freedom for taking the perfect flash flip book any time and any place.
Sharing flash flipping book via E-mail
One of the Page Turning Printer software function is Share Button. The powerful function is allowed your readers to share with friend, family, or company partner via E–mail. That is to say you can obtain more readers. So, how to set this function? On tool bar setting panel, you should allow to show share button on tool bar and import Email URL. Then, when your readers reading your flash book, they can click on share icon and share to others they want.
Manual and Automatic Display modes
Here are the display modes on tool bar setting panel: Full screen, Auto play.
Full screen mode – enables your readers view in a full screen reading mode. Press "Enable Full Screen" icon to show and "ESC" to exit.
Auto play mode –users should set "Flip Interval" or "Play Count" before converting, so your readers can view in Auto play mode. Furthermore, the page turning software support to play Auto play when start up.

Search feature setting
How to location the content on flash book? Page Turning for Printer software, provides you the advance full-text search features so that your viewers can search their interested content on all pages. For enhancing the search feature and its display of results, you can define search highlight color and the least search characters. And then, when viewers input the keywords on the search panel, the search results will be displayed in list view. More targeted reading way!
Flip book background setting
For improving flip book appearance, you must be liked to perfect background of your flip book. On the Tool Bar setting panel, background image, sound, color can be changed simply.
Background color – free to select Gradient color A and Gradient color B. Setting different Gradient angle have different experience.
Background sound – play background sound all the time or N times then stop.
Background image – users allow to input inner and outer background image to beautify your flip book.
Download Free Trial to use

Page-Turning-Maker.com allows you to download Page Turning for Printer trial version and use it for unlimited time. The trial version is a window's desktop software and contains all functions of the charge version. The limitations and restrictions is: when you making a flip book with trial version, flip book will be output with watermark smoothly. If you have any questions during your evaluation period and have not found the answer on FAQ, please don't hesitate to contact us by e-mail.
Safe and Reliable software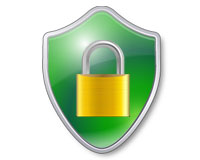 Watermark – you can place a custom text or image watermark to printable files before publishing for preventing other people modify.
Flash security – you can input single password for all pages or customize page. If the users want to view the flash flip book, they should input the precise password.
Product features:
Printer options:
Allow to place a custom text or image watermark to flash;
Add page number to flash flipping book;
Select Trigger Event after printing;
Define output type, output path and options before converting;
Change page layout and margin to beautify flip book;
Define output flip book quality and size;
Three Render engine options: SWF, GPL Ghost script, Inner Library.
Customize Flash Book appearance
Three flip book templates provided: Classical, Float, Spread;
Get more free themes online, just link to our website;
Support to select button font and color;
Support to select window's font and color;
Support to select bookmark's font and color;
Setting background color between Gradient Color A and Gradient Color B, different Gradient Angle show different effect;
Book Proportions, adjust page width and height on your flash flip book;
Book Margins, allows to set the parameters of Top, Bottom, Left, Right Margin;
Page Shadow, adjust left and right page shadow of your page turning book;
Right to left, allow your readers read flip book from the last page to first page;
Hard Cover, turn the page like read a book;
For protecting the content of flip book, you can create a password for all pages or customized page.
Various output formats
HTML option, output HTML flipbook which can be viewed on PC online;
ZIP option, allows to send flipbook via E-mail with zip format;
EXE option, output it as stand-alone EXE for CD delivery;
Burn on CD, burn it to a CD/DVD or use it with an USB storage device.
Flash Book features:
Once your flash flip book finished, your viewer can be able to:
Share with others via E-mail;
Enable your readers search the file content by input keywords;
Look for the current page number;
Play or stop auto flip on your flip book;
Turn on/off sound from flash flip book;
Enable readers to read in full screen mode;
Zoom in/out both pages in flash flip book;
Allow readers to print and download page turning book;
Thumbnails navigation, helps to preview all pages and go to specific pages;
Various page arrow provided: First, Previous page, Next page, Last page. Click on and go to the pages you want;
Use mouse wheel, keyboard to get into the page directly.