Keep the summer memory by using Page Turning for Album
Summer is a wonderful season, it is charactered by sunshine, blue sky, beautiful beach and infinite passion. In this beautiful season, no one would like to stay at home, people goes out for holiday, enjoy the passion of summer, and take a lots of pictures to remember where they have been and what they have done. Day by day numerous photos are taken and stored in computer, and maybe someday in the future you want to review those photos to recall that happy time, I think a elegant photo album would help you most.
Page Turning for Album, which is what I want to introduce today, is quite an amazing program to create attractive and fabulous digital image album with your photos. The produced digital album imitates page turning effect and sound as printed book, which display your photo in a more vivid way.
Moreover Page Turning for Album is very easy-to-use and it offers various practical options for user to design the page turning album. Follow me, let's start to create a attractive photo album to keep the happy memory of summer.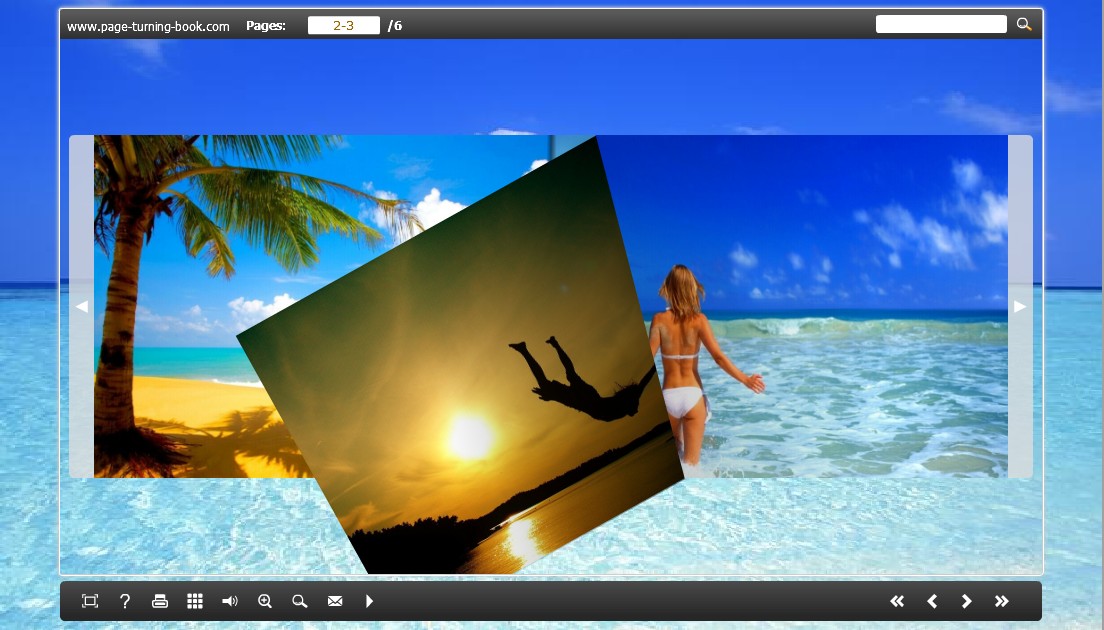 Would like to design your own photo album, please Click to download Page Turning for Album
Try more related software:
>>Page Turning Pro for PDF Mac