Can I make a hard cover for page turning book?
Q: I have a book in PDF format, and I would like to convert it to page turning book with hard cover. Can I realize this?
A: Yes, you are allowed to design your own page turning book with hard cover when using Page Turning Maker software.
Based on your problem, I recommend you Page Turning for PDF which is of capacity to turn all types of PDF documents into fantastic page turning books. And you can do as the following steps to apply hard cover to your page turning book.
Step 1 : Launch Page Turning for PDF and open the target PDF.
Step 2 : Search the "design settings" form for option "Hard Cover", then check "Yes".
Step 3 : After finish designing page turning book, choose "Apply Change" button to confirm changes on book. Then start to convert.
After the three steps above, you can finally get a wonderful page turning book with hard cover.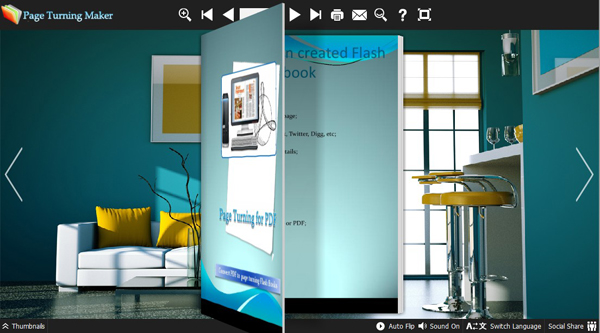 Are you interested in Page Turning for PDF, quickly download to creat amazing page turning e-book, e-magazine.
Try more Page Turning Maker software:
>>Page Turning Book for PDF
>>Book Page Turn Pro for PDF
>>Flash Page Turn for Office
>>Page Turning Animation Pro for Office
>>Page Turn PDF for Shopping Catalog