Why there is nothing changed after I modify the page turning book settings?
Q: Today I used Page Turning for Shopping to design a catalog magazine. And I had tried to replace the background with my picture, but it failed and there was nothing changed. Could you please tell me why that is?
A: According to the experience, I guess you didn't finish all the steps of configuring the settings.
Page turning for Shopping is an excellent program, it provides so much options for users to design their own page turning book. In the setting box, there are various options available to define the page flip book, user can apply them to change the background, add sound, modify font and so on. But after changing those settings, if you forget to choose "Apply Change" button, the changes you have set won't take into effect, so it looks like nothing changed.
Therefore you have to check again whether you chose the "Apply Change" button. If not, you can just do as I say above. And if this problem still exists, please feel free to contact us.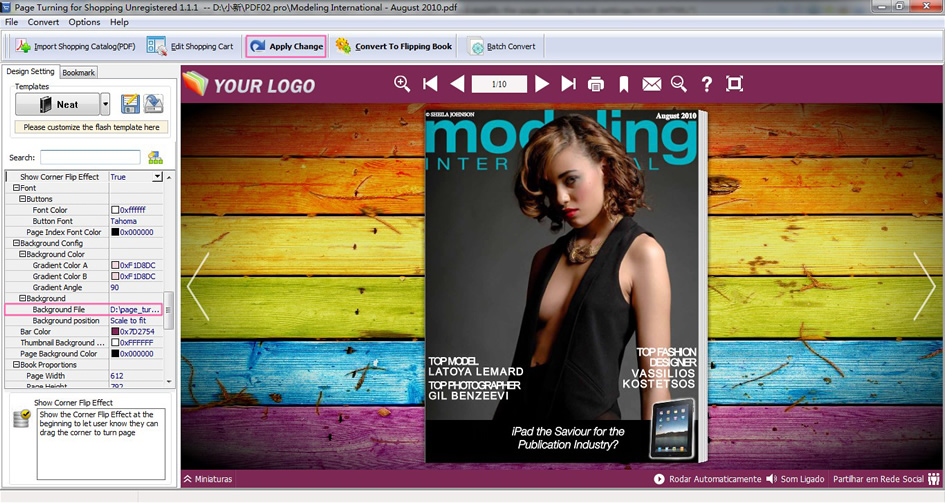 Try more Page Turning Maker software:
>> Page Turning Book for PDF
>> Book Page Turn Pro for PDF
>> Flash Page Turn for Office
>> Page Turning Animation Pro for Office
>> Page Turn PDF for Shopping Catalog